Back to Agenda
Conference Leadership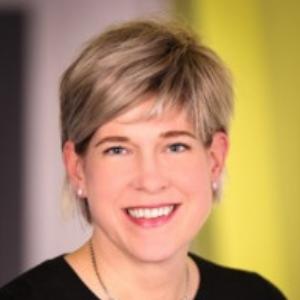 Co-Chair
Wendy Jarchow
Wendy leads River SaaS Capital's due diligence and lending activities, helping SaaS businesses fund their growth plans with non-dilutive capital and managing the company's portfolio of loans. She has more than 24 years of experience in finance, venture capital and strategic planning at both large corporations and entrepreneurial ventures. Wendy is a Northeast Ohio native and an alumna of John Carroll University. She lives in Lakewood with her husband and two children.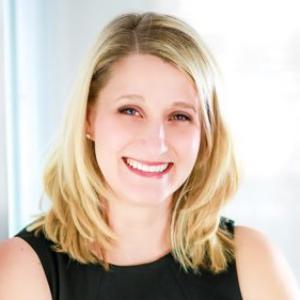 Co-Chair
Laurie Kuzneski
Before joining the KIG team full-time in 2013, she started and ran her own business - Miss Laurie's Gourmet Kitchen - out of her home, making and shipping a variety of peanut brittles (her nana's recipe) all over the United States and the world. As Miss Laurie, she also shared her passion for food by teaching cooking classes to children and adults until she hung up her apron in 2018.
Today, Laurie also serves as a member of the Pennsylvania Mountains Care Network (PMCN), Indiana Regional Medical Center (IRMC), and Punxsutawney Area Hospital Boards of Directors. On top of that, she is on the board of the Indiana County Chamber of Commerce and is an Officer of the Chamber's Executive Committee.
And on top of that, she is an advisor and mentor to startup companies throughout Western Pennsylvania, and can often be heard speaking about entrepreneurship, culture, insurance and HR for startups, and storytelling at Pitt, CMU, and incubators around the region. A long-time Angel Investor, Laurie is a member of The Next Act Fund, The Rising Tide Fund, and The Fem Tech Fund - all of which invest in women-led/founded companies and women's health care. Oh, and she's also a mom of three.
Co-Chair
Kelly Szejko
President - PVCA
A presence in the venture capital community for over three decades, Kelly Szejko began serving as the Executive Director of the PVCA in 1998, and then was unanimously elected as the organization's first President in 2010.
Kelly oversees the organization's numerous promotional activities and events, including their flagship event, the 3 Rivers Venture Fair, regular networking events and the annual Entrepreneur of the Year program that recognizes successful regional entrepreneurs.
Through her visionary leadership, Kelly catapulted the 200-member organization to national prominence through the high-profile 3 Rivers Venture Fair, now considered one of the foremost technology investment showcases in the country that has helped to generate over $750 million in investment capital.
Kelly spent several years working as an accountant and corporate controller before launching Tikes, Inc., a firm that provides executive leadership and specialized services like membership development, fundraising, marketing, and strategic planning to a wide range of associations.
Kelly has successfully leveraged her gift for growing organizations and building expansive networks of volunteers to more than a half-dozen organizations, including the ACG Pittsburgh Chapter, NACD Three Rivers Chapter, SIOR Western PA, TMA Pittsburgh, and the Invent Penn State Venture & IP Conference.
She attended the University of Pittsburgh and resides in South Fayette.